Great Basin Wildlife Rescue in partnership with the Utah Falconry Association and Harvesting Happiness for Heroes is pleased to support "Wings of Valor" in 2013.
This new project will provide disabled veterans returning from the war in Iraq and Afganistan the opportunity to experience the art of Falconry. This will be at no cost to the veterans.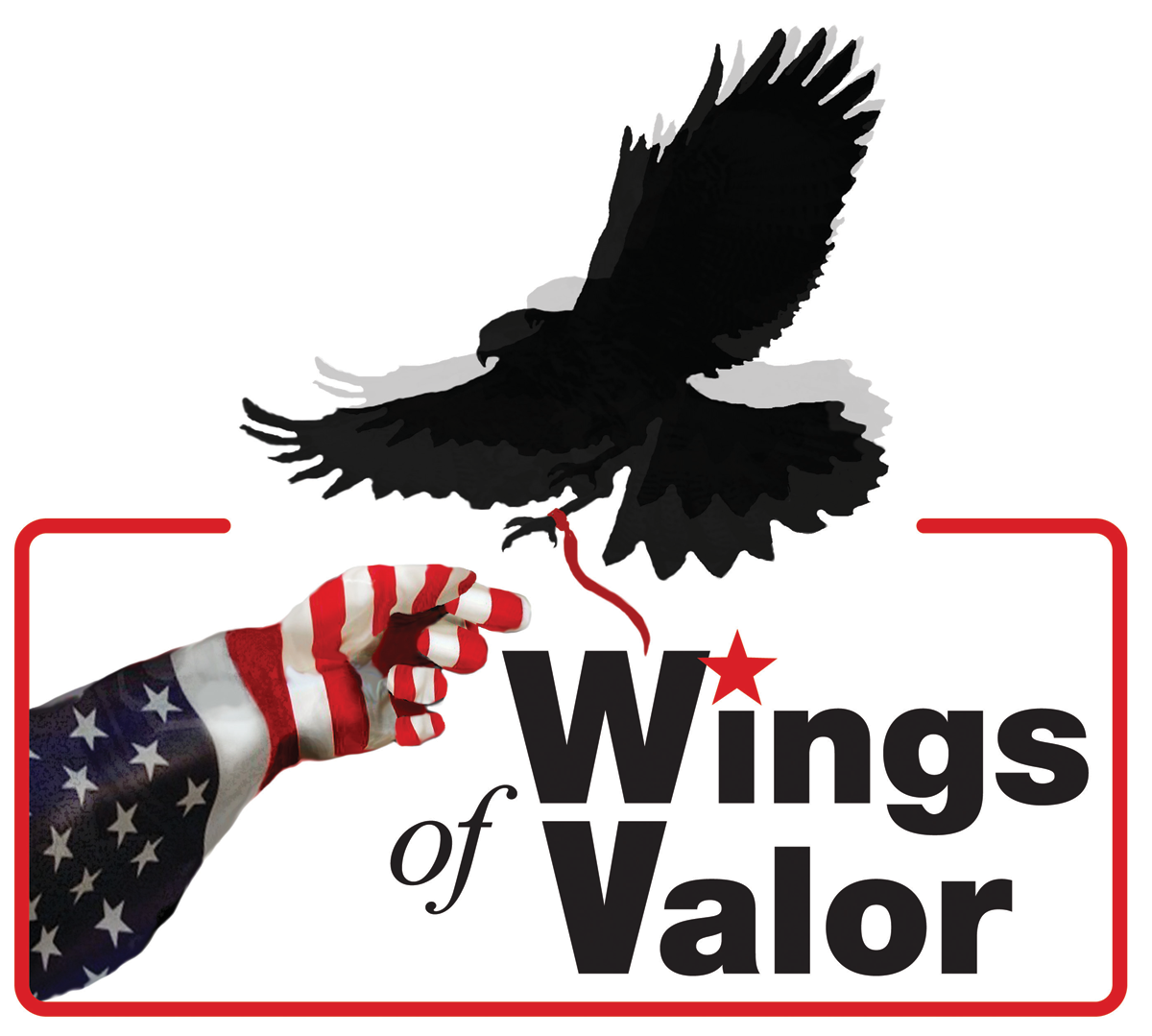 Falconry is an art. It requires long hours, constant devotion, finesse, subtlety and skill. The falconer must train a bird of prey to fly free, hunt for a human and then accept a return to captivity. The veteran will feel a closeness to nature and a bond with a bird of prey. Each veteran will partner with a general or master class falconer and work closely with the Utah Falconry Association. Veterans will need to pass their falconry test. Great Basin Wildlife will provide each veteran, thanks to the Boy Scouts of America Eagle Scout Program, a mew/chamber suitable for each bird and avian medical needs. Mew/Chamber will be wheelchair accessible if needed. Harvesting Happiness for Heroes is a Utah 501(c)(3) nonprofit that will provide the psycho-social component in weekend workshop format and online community programming to help rebuild re-integration skills and other challenges veterans face returning home. HH4Heroes offers no-cost & stigma-free mission-driven integrated combat trauma recovery services to returning Warriors and their loved ones challenged by Post-Traumatic Stress Disorder (PTSD) and other post-deployment civilian life reintegration issues through integrated modalities including positive psychology coaching (brain), mindfulness (breath) and yoga/hiking (body). We help our Veterans readjust to life in the "new normal" while adapting their Warrior skills to civilian life through training and self-mastery resulting in greater overall wellbeing.